Dream Big to Settle in Germany
Skilled workers immigrating from third countries
Migrants play a key role in Germany's social and economic development. The growing need for skilled workers has increasingly brought well-qualified migrants to Germany and the Federal Government wishes to enable further immigration, amongst others to counteract the lack of skilled labour resulting from demographic change.
Flanking greater activation of the in-country pool for potential employment and of immigration from EU member states, the Federal Government also considers immigration by skilled labour from third-party countries a way to blunt the impact of demographic change and help secure the base of skilled labour.
SOCIETY
Successful integration
With carefully focussed measures, the German Federal Government is helping refugees and immigrants to integrate into society and the labour market.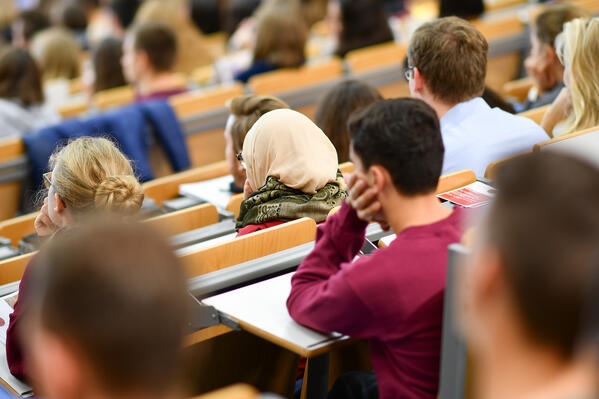 Integration policy is a core policy area in ­Germany and is considered a task for all of society. Integration is a service, but also requires migrants to commit to making efforts themselves as it can only succeed as a mutual process.
According to the Residency Act, those foreigners who legally live long-term on German territory can lay claim to federal integration services. These services include language instruction, integration in training, work, and education, as well as social integration. The goal: to enable such persons to be part of and play a part in society. The central measure: an integration course consisting of language instruction and an orientation course.
More than 33 percent of 20 to 34-year-old foreign adults remain without vocational qualifications. A key goal of the Federal Government: to enhance their participation in education. The reform of the citizenship laws in 2014 introduced dual citizenship.
Company Philosophy
We perceive people as a whole. Body, mind and soul must be looked after in order to enable a life in dignity despite all circumstances. That is why every patient is a valuable individual to us, to whom we give all our care during care. This is not only about making everyday life easier, but also about caring for the mind and soul with social contacts and cultural enrichment.
We not only want to build a trusting cooperation with you, but also with the doctors and therapists. In this way we can always stay up to date with the current state of knowledge regarding the well-being of our patient and act accordingly.
Transparency is one of our essential components. Our company is open to interested persons, other care services, institutions, payers, district offices and others.
Contact us.
Using an outpatient care service initially means trusting strangers.
That is why we would like to introduce ourselves at an initial meeting and get to know you. Together with you, your relatives and our supervisors, we develop a care concept that is tailored to you.
Defined Process.
Clients get to know the process from the advisors.
Clients send their resume
Clients establish documentary evidences of qualification, age and Work Experience.
Client are shortlisted by the German Counterparts.
Shortlisted candidates are offered a Job.
Candidate learns German Language and Clears B2 level in6-12 months.
All documentation relating to VISA starts.
WMS assists the candidates to file for a residence long term visa.
VISA is granted and travel arrangements are made.
Partnering Firm in Berlin receives the Nurse.
Housing and Orientation is taken care.
Nurses start Work.